A return to one of Britain's most-loved courses is sure to invoke plenty of magical memories for the three-time Champion Golfer of the Year, with the Brabazon playing host to Faldo on three occasions during his 11 successive Ryder Cup outings – a feat that has yet to be match by a European.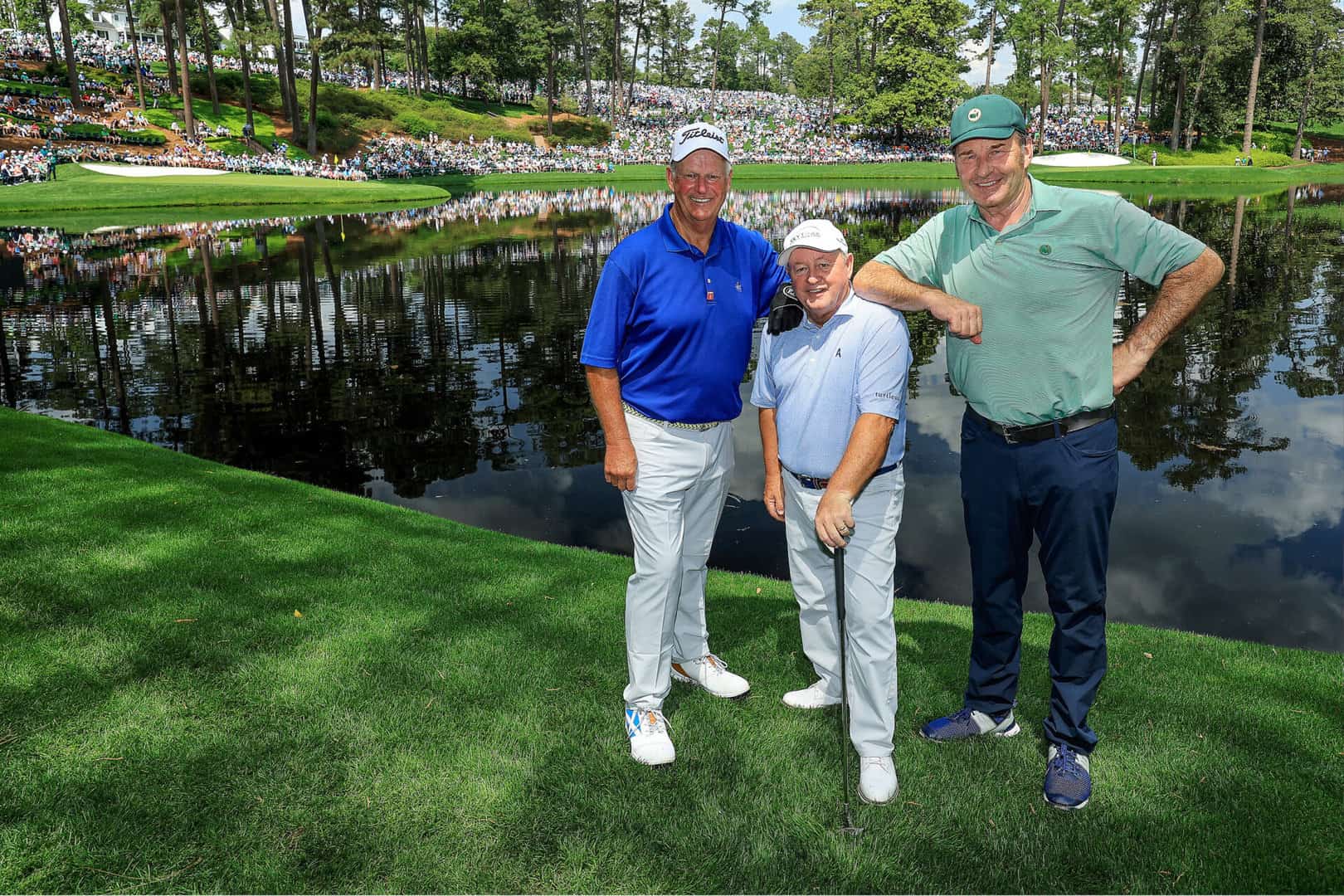 End of the Ryder Cup losing streak
Arguably the most memorable of those starts came at the 1985 edition, seven years after the Englishman made his debut in the biennial showpiece, where he had yet to taste team victory despite an impressive win percentage of 73.33 percent (11-4-0) in his four starts.
That losing streak soon came to an end in Birmingham as Tony Jacklin led his team to a 16½ – 11½  triumph against Lee Trevino's men, with Seve Ballesteros, Sandy Lyle, Ian Woosnam and Faldo all part of the side that halted what seemed like an unstoppable American machine. It was Europe's first win since 1957 when they were still just Great Britain.
Feeling left out
Despite the changing of the guard, Faldo doesn't look back on the event too fondly after failing to contribute a single point to the team's tally.
"Unfortunately, I had a rotten 85," he said. "I was right at the start of my swing change, I lost my first match and I told Tony not to play me for the rest of the week. I then played rubbish in my singles and lost that. I felt completely out of it, I didn't join the team on the roof when they were spraying themselves with champagne as I didn't feel I had done my part. I really felt out of it."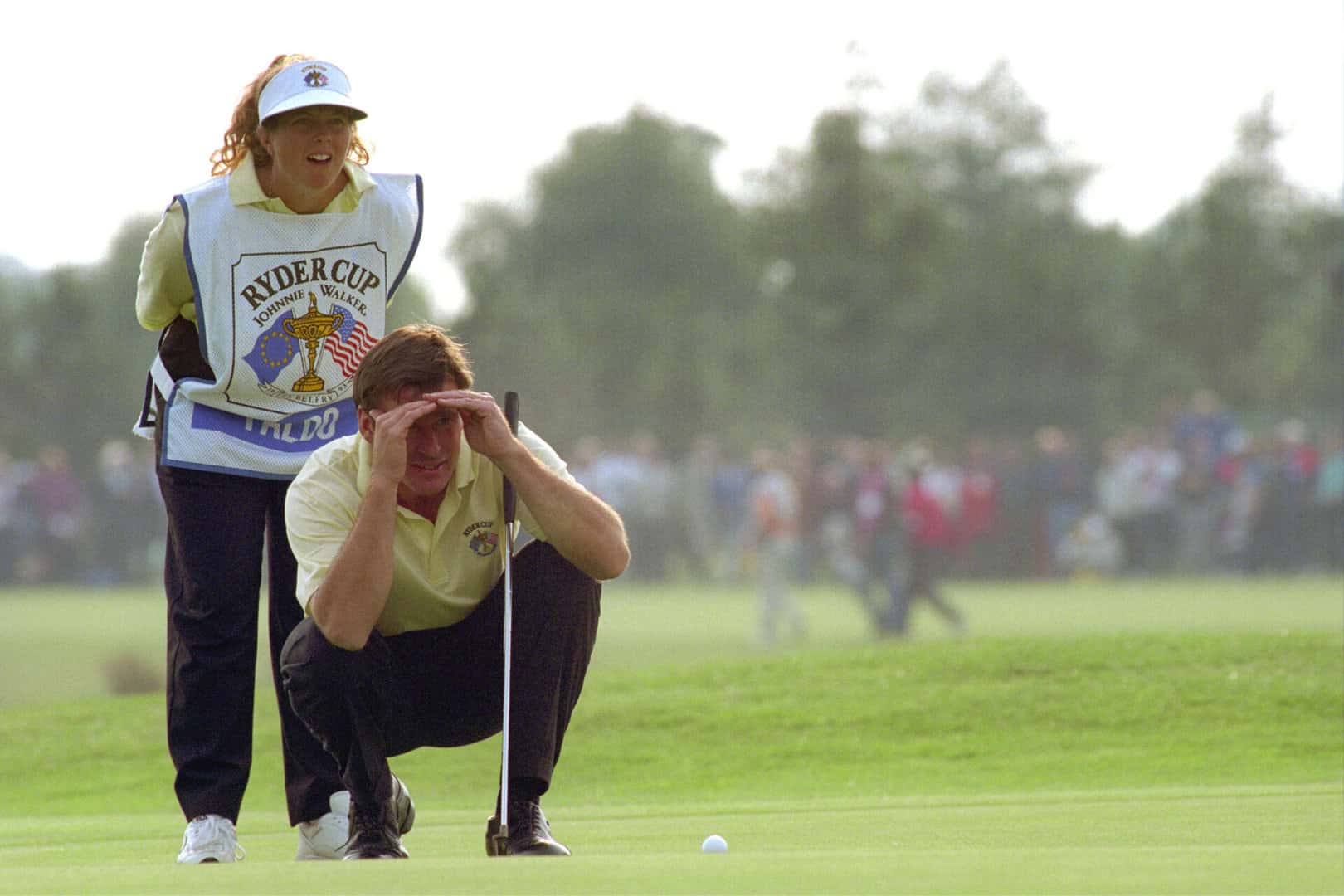 Fired up
Faldo fared a lot better in his next two Ryder Cup outings at The Belfry, delivering 5.5 points across the 1989 and 1993 editions, with the latter witnessing one of the contest's most cherished shots.
Sixty-six years after the Ryder Cup began in 1927, the Englishman became only the second player to card a hole-in-one with a six iron into the 14th carrying the greenside bunker before pitching and rolling into the hole. The occasion was given greater significance by the fact he had announced that he was going to get an ace in the event.
"I was chipping really great that week; it felt like I was holing three out of four chip shots around the green," he said.
"I said to Fanny (Faldo's caddy) on the Friday that I was going to hole a full shot that week. You're so hyped up that you're trying to do exactly that. During that singles match, I walked onto the 14th, kicked the leaves to the side, teed it up and looked at Fanny and said 'it would be a good time for a hole in one'. I hit a six iron and it dropped into the hole – as simple as that! You could tell by my reaction that I was trying to do that, I wasn't like 'oh my god that's unbelievable'.  I'm delighted it's such a famous shot."
Brabazon is a great test of golf
That memorable outing at The Belfry was one of the last times Faldo visited before returning to host this year. Since then, the Brabazon has undergone several enhancements to bring it up to date with new technologies and to make it more challenging. The 160-acre course has been lengthened and has received updates to the 8th, 10th and 18th holes which bring the prominent hazards back into play. So what will be the key to success this month?
"From a playing perspective, the Brabazon is a great test of golf and it's a course that you can have a lot of fun in terms of setting it up – particularly on the par four 10th, where you can bring the tee forward and give guys the chance to go for the green, and on the par four 18th, which is a great closing hole," he said.
"The course is going to be firmer as we are playing the tournament in late June. I remember it being firm at the Ryder Cup; you need to be smart with a lot of tee shots because you can either run out or get too close to the greens. I remember deliberately hitting a two iron off the tee on the fifth to give myself a full nine iron as you get a lot of spin with that club. As it gets firmer it will obviously play shorter and a lot of holes have dog legs so you don't want to run out – you need to keep the ball in play. It will be smart golf but there will be a couple of easy holes that you need to take advantage of. The wind might be up but the real key will be adapting to the firm ground."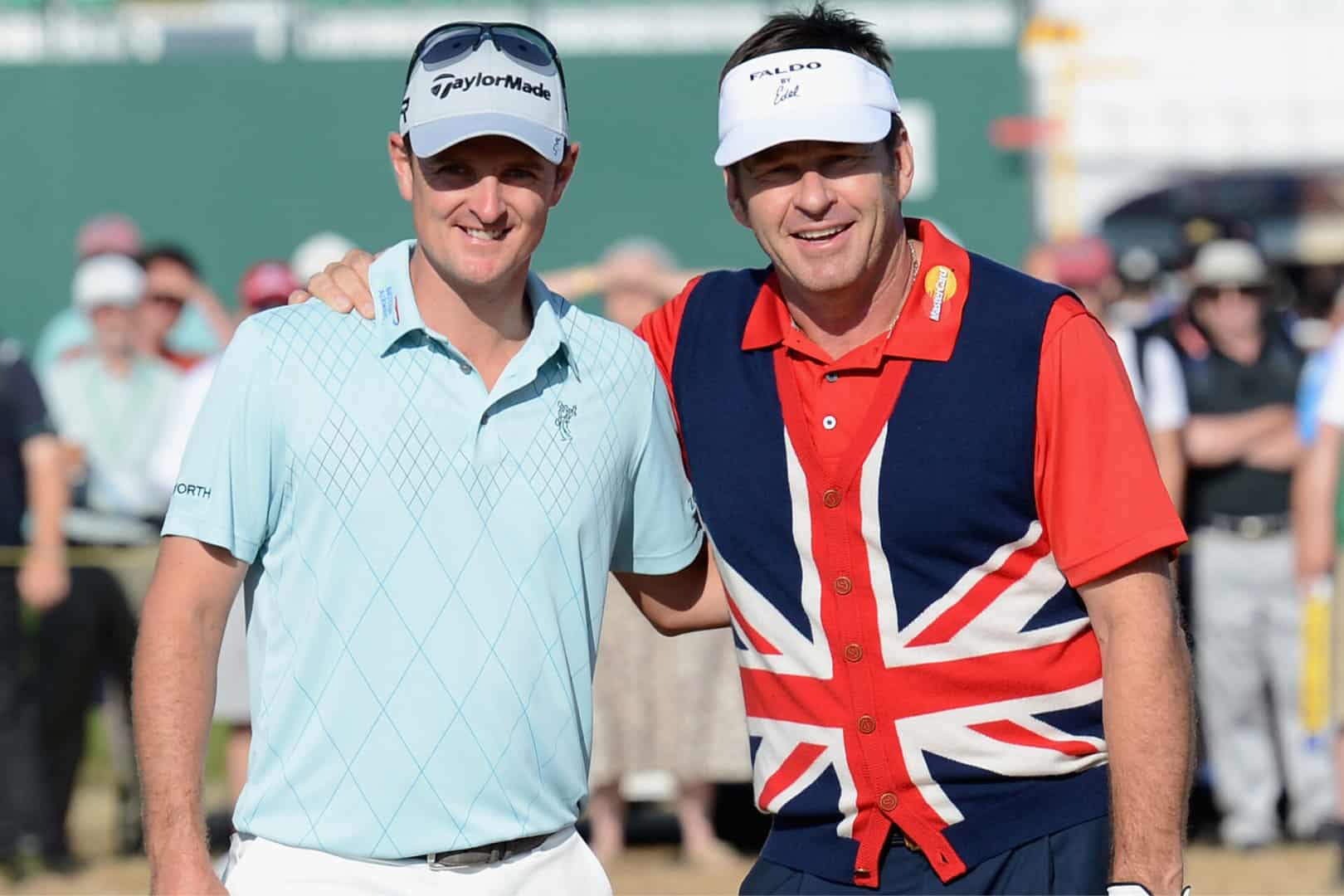 Rose looking to bloom
While former hosts Lee Westwood and Ian Poulter will not be in attendance after resigning their DP World Tour memberships following the fallout over their move to LIV Golf, the tournament is still set to welcome some of Britain's latest generation of talent and seasoned stars, including Robert MacIntyre, Ewen Ferguson and former World No.1 and 2018 host Justin Rose.
"I'm delighted that Justin will be competing," said Faldo. "He is one of Britain's most successful golfers, achieving so much in his career; he's a Major Champion, former World No. 1 and an Olympic Gold Medallist with 25 worldwide wins to his name. It was great to see him return to the winners' circle earlier this year with his win at Pebble Beach and I'm really looking forward to welcoming him to The Belfry."
Building the British Masters like Jack and Arnold
With a new summer date on the schedule and Faldo assuming hosting duties for the foreseeable future, this is a huge win for the DP World Tour at a time when have they have lost some great characters to LIV Golf.
Having this historic event backed by one of the game's biggest icons can only be seen as positive – just look at the effect on the strength of field that Arnold Palmer and Jack Nicklaus had at the AP Invitational and Memorial Tournament respectively. With a little help from the PGA Tour and Britain's star names adding it to their schedule, there's no reason the British Masters cannot become one of the must-play events on the calendar for the stars of the game.