I've said in numerous Worldwide Golf columns how Brooks Koepka is the real Major threat. He was on a roll back in 2019 but then the pandemic struck and to make matters worse he picked up a hip issue. There is nothing worse in this game than having the will to win but your body letting you down. LIV Golf came along at the right time in lots of ways for Brooks, as its given him the time to heel both physically and mentally.
What a lot of people fail to see with Brooks is how strong his short game is. Many just see the power off the tee but his touch around the greens is one of the best. We've worked hard on this over the years together, as Brooks is all about winning Majors and the short game is the key.
His win in Orlando just before the Masters will have boosted his confidence but knowing his body was match fit would have reassured him more than the win. The slow play and the rain affected him and to lose a four-shot lead was uncharacteristic, but he knows how to score round Augusta and that bodes well for the future. It's a course that some of the best in the world struggle to gel with and with a limited field compared to the other Majors, I think Brooks could have a couple of green jackets in his wardrobe during his career.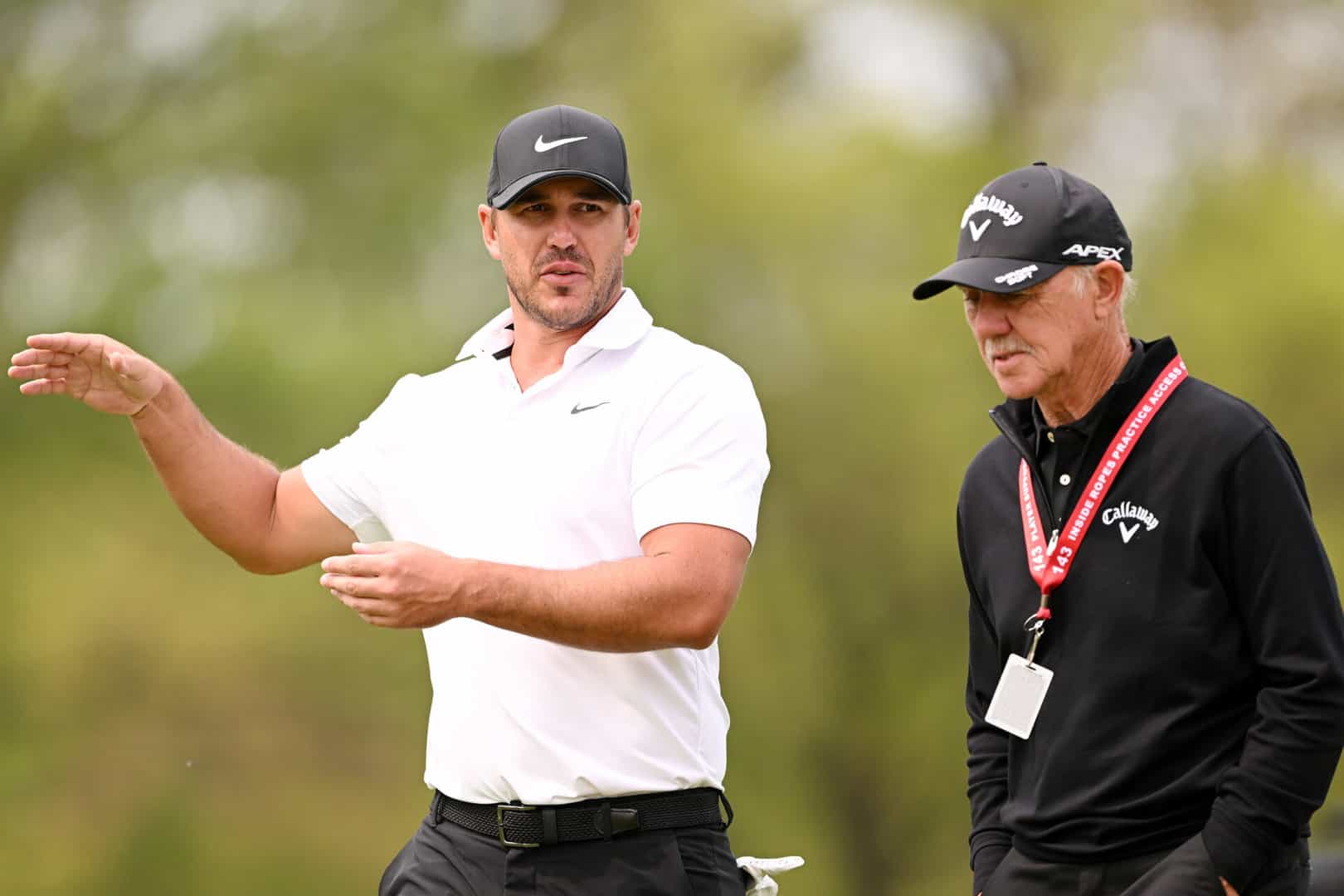 Moving on to the PGA Championship and looking at Brooks you would think all was under control as he doesn't give much away emotionally, but behind the scenes at the weekend he was struggling on the range and wasn't feeling it with his swing. 
The great thing with Brooks is he's a no-nonsense guy that just wants straight talk, especially when it comes to fixing something. He never wants his ego waxing, he's all about cutting the 'crap' and let's get this sorted. No wonder we get on great, he should have been a Yorkshireman!
The essential role a top caddie plays
In my last column I mentioned when I travel to events, I normally rent a house with Billy Foster (Fitzpatrick's caddy) and Ricky Elliott (Brooks' caddy), obviously we all get on as mates, but they have an invested interest in their players and need to understand what is happening in the swings.
So, standing on the range with Brooks and Ricky we were able to assess what was going on and it was clear Koepka didn't have enough shaft lean. That small change made all the difference, but Brooks needed to feel it on course. His opening tee shot during Saturday's round wasn't the best and he could only force an approach close to the green, but his chip meant he would walk off with a par and that steadied his mind. That could easily have been a bogey and could have affected his mindset walking on to the next tee.
Ricky did a remarkable job all week with Brooks. From managing the bag in the rain to spotting the shaft lean issue, he certainly helped his man get over the winning line.
It was a shame Hovland came unstuck in the bunker at 16, as it would have been interesting to see how Brook's would have played the closing holes under a little more pressure. 
Brooks had clearly switched off the concentration on the 17th and he was lucky to get a break with the tee shot. It was a wake-up call and he quickly turn back on for the tee shot on 18th.
Why I value Hovland as a player
Like Brooks it's great to see Viktor coming back to form and he's another player that has been grafting hard behind the scenes with his coach Joe Mayo on dialling in his numbers. Hovland has a strong mind and the game to win Majors but I'm sure he will be questioning that shot selection out of the 16th bunker for a while.
I'm now back home for a few weeks and just about to head out to Germany to work with Victor Perez and Jazz Janewattananond at the Porsche European Open. These are the only two players I'm now working with on the DP World Tour as the rest are based in America, but it's great to see Victor and Jazz's game develop. Victor was going great at the PGA Championship until stage fright came into play. Being up there in a Major is a different feeling compared to any other event and he did well to tie for twelfth, such a shame he double bogied the 17th during the final round, as a par would have moved him up five places. All being said, he took a lot out of the event and would expect him to win a few more times now on the DP World Tour but he's now on the PGA Tour radar. n